Commercial Pressure Washing
No Business is Too Big or Too Small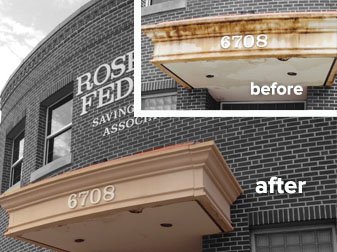 The look of your business property is paramount to sales, productivity, and the safety of your employees and customers. Make your job easier by partnering with us as your commercial pressure washing professionals.
storefront cleaning
brick pressure washing
rust removal
graffiti removal
All Touch Power Wash & Paint is an experienced power washing company continually seeking partnerships with quality property managers and business owners with the same vision and mission: to keep our customers coming back. We offer a variety of commercial pressure washing services.
concrete cleaning
restaurant cleaning
hot water power washing
truck fleet washing
parking garages
condominium siding cleaning
mult-unit housing washes
gum removal
WE ALSO OFFER MONTHLY AND CYCLICAL POWER WASHING SERVICES TO ENSURE YOUR BUSINESS ALWAYS LOOKS ITS BEST!
Condominiums & Multi-Unit Housing
Keep Your Tenants Happy and Proud of Where They Live
Extensive knowledge and expertise of cleaning methods are indispensable to ensure your property is cleaned right. We're experts with all exterior cleaning services for your tenants.
mold/mildew removal from multi-story exteriors
gum removal from sidewalks
gutter cleaning
parking lots & spaces
REGULAR COMMERCIAL PRESSURE WASHING WILL HELP KEEP AN IMMACULATE EXTERIOR, BOOST APARTMENT VALUE, KEEP CURRENT TENANTS, AND ATTRACT NEW ONES!
Make Your Restaurant Look Clean and Inviting
We Go Where The Other Guys Don't
HOT WATER WASHING IS AVAILABLE TO REMOVE GREASE FROM YOUR OUTSIDE SURFACES
We'll clean the worst areas of your restaurant.
dumpster pads
loading docks
other refuse areas
Clean Trucks Speak Volumes
Your fleet is one of the most important advertising pieces for your business. We can make sure your trucks sparkle in order to represent a professional and positive public image.
trailer power washing
road grime removal
exhaust stains removed
oil & grease cleaned
CLEAN VEHICLES HAVE FEWER MECHANICAL BREAKDOWNS AND BETTER SAFETY RECORDS – SAVE MONEY AND PROTECT YOUR INVESTMENT BY HAVING YOUR FLEET WASHED EVERY FEW MONTHS
Additional Services for your Business
We Clean the Things You Didn't Even Think Of
Commercial Painting for your Business
All Touch Power Wash & Paint can help you transform the look and atmosphere of your business by either keeping it up to date or adding some color! We have partnered with Sherwin-Williams® to ensure the highest quality paint completes your vision and keeps your business current.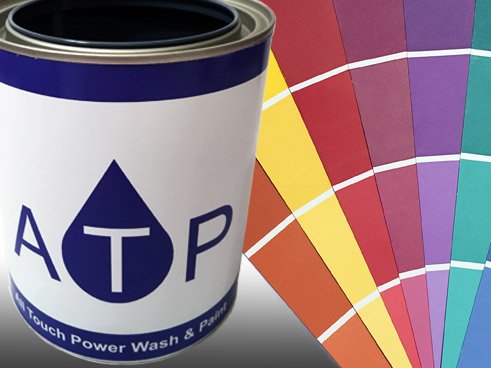 Choosing your colors has never been easier! Just click on the link below to start painting your vision!
IF YOU HAVE A SURFACE OR AN AREA OF YOUR BUSINESS THAT NEEDS A PRESSURE WASH TREATMENT CALL US FOR A FREE QUOTE. YOU WON'T BE SORRY!
Condominiums
Multi-Unit Housing
Restaurants
Warehouses
Office buildings
Parking garages
WE KNOW YOU HAVE A BUSY SCHEDULE SO WE'RE AVAILABLE FOR YOU, ON YOUR TERMS. IF YOU CAN'T REACH US BY PHONE DON'T HESITATE TO SEND A TEXT MESSAGE OR USE THE FORM BELOW TO SEND AN EMAIL DIRECTLY TO US.