All Touch Power Wash & Paint offers a full spectrum of quality expert services for surface cleaning, coating, and restoration.
We've been power washing Bel Air homes for over a decade!
Licensed & Insured
MHIC #131598
PRESSURE WASHING & PROFESSIONAL PAINTING SERVICE
About Us
We Use Professional Equipment
Not enough can be said about commercial grade equipment and years of experience when it comes to house power washing, soft washing, deck power washing and staining, fence power washing and staining, patio power washing, driveway cleaning and sidewalk power washing. Those hard to reach second and third story house peaks, and those ugly green stains and grime are no match for this team. We're your go-to soft washing business.
We've been pressure washing & painting houses for over 10 years with Thousands of satisfied customers.
Some of Our
Bel Air Power Washing, Painting, and Drywall Repair & Finishing Services
All Touch Power Wash & Paint specializes in all types of surface cleaning and coating. Every surface requires a different technique to clean or paint. Whether it's a roof, vinyl siding, brick, or concrete, we're your soft washing solution and have the experience to do it right and make it look new again!
We're experts in drywall repair and prepping surfaces for a full restorative painting. If you have a new project, we can professionally hang and finish the drywall for you.
Ask us about package deals for drywall finishing and painting projects today!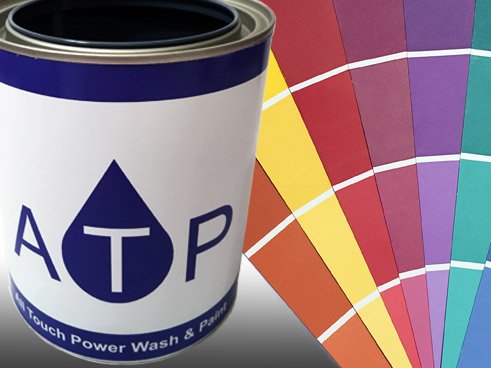 kitchen painting
cabinet painting & staining
bathroom painting
high foyers & entranceways
ceiling painting
stairwell painting
basements
we paint siding of all types
shutters, trim, windows, & awnings
barns and sheds
foundations
condominium painting
multi-unit housing painting
restaurant painting
warehouse painting
office buildings
parking garages
foundation painting
parking lot light fixture painting
wood deck soft washing
composite & Trex power washing
vinyl deck cleaning
vinyl railing cleaning
porch cleaning
deck staining & sealing
deck board replacement & repair
siding cleaning: vinyl, aluminum, metal, wood, asbestos
gutter cleaning
window cleaning
mold and mildew cleaning
roof cleaning
brick pressure washing
concrete pressure washing
sidewalk cleaning
driveway cleaning
patio cleaning
sealing brick, pavers, concrete, & driveways
rust removal
hot water application for degreasing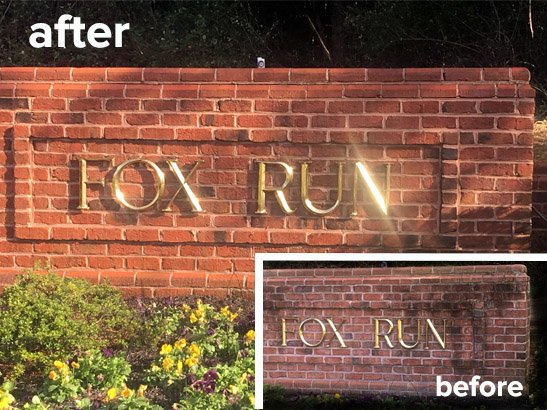 apartment building cleaning
condominium & multi-unit housing exterior washing
graffiti removal
gum removal
dumpster pad cleaning
parking garage cleaning
parking lot cleaning
What do our customers have to say?
Testimonials
Absolutely loved Ryan's team. Ryan was so easy to work with, fast communication, and so helpful in negotiating a price that we are comfortable. And the quality of work is absolutely amazing. My mom is very hard to please and she absolutely loves the work they did. Definitely recommend!
Very timely and efficient job! reasonable pricing and courteous.
We used these guys for the first time today and I can guarantee that we will be repeat customers. Our house looks amazing and the team that came out was super professional. Highly recommend with zero reservations.
We had Ryan and his crew power wash and seal our deck in the springtime. Just had them back to power wash and seal our privacy fence and supports for our sun room. He and his crew did a fantastic job while still having to deal with intense heat around 100 degrees. We would recommend this company; they are dependable and do an awesome job!!!
Ryan at All Touch Power Wash was fantastic to work with. I had a quote right away and they could get me on the schedule within a few days. The price was very reasonable and they did a fantastic job. They power washed my entire PVC fence and it looks great. I highly recommend them.
We'll work with you to determine The service that best suits your needs
Having the right type of wash performed for specific surfaces on your home or business is critical. We show you the difference between pressure washing and soft washing make sure everything is done the right way, the first time.
From cleaning to painting, we use the best equipment, chemicals, and paints that'll make your property beautiful. We've been power washing Bel Air homes for over 10 years.
Rest Easy with a
Perfect Soft Wash
Rated A+ by the Better Business Bureau.
WE KNOW YOU HAVE A BUSY SCHEDULE SO WE'RE AVAILABLE FOR YOU, ON YOUR TERMS. IF YOU CAN'T REACH US BY PHONE DON'T HESITATE TO SEND A TEXT MESSAGE OR USE THE FORM BELOW TO SEND AN EMAIL DIRECTLY TO US.